InterPrac to join forces with Sequoia Ltd
Posted on 06 June, 2017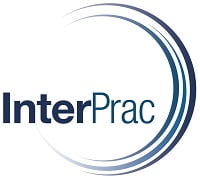 InterPrac Ltd signs Binding Term Sheet to merge with Sequoia Ltd.
SMSF Engine Pty Ltd is a wholly owned subsidiary of InterPrac Ltd and is part of the proposed purchase by Sequoia Ltd.
InterPrac and SMSF Engine staff are excited about joining an organisation who are culturally aligned and an excellent 'business fit' with a very clear focus on the benefits of operating free of institutional influence. We are also confident of continuing our growth with increased productivity and delivering real value to advisers and their clients.
Under the arrangement, InterPrac and SMSF Engine will continue to be headquartered in Melbourne and operate under its own brand with the highly experienced management/leadership team that has facilitated the organisation's growth and business success. Development continues on our platform, to improve the system workflow and interconnectivity with suppliers on all sides of the value chain.
For more information please contact Gerard Hannan on 1800 700 666  or email: gerard.hannan@smsfengine.com.au