We offer the choice of a premium daily administration service or a simple, low cost annual service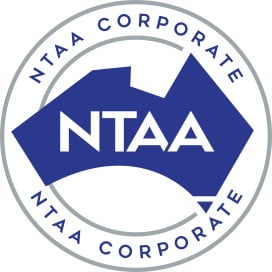 We offer the choice of a Daily and Daily Plus administration service or a simple, low cost Annual service
With the demands of SMSF compliance the Daily services enable trustees to stay on top of their obligations and also to stay connected to their investment. Once a fund is up-to-date, daily processing of transactions facilitates easy reconciliations and the reliable collection of documents, ensuring member balances, contributions limits and pension limits remain in check. On many occasions, issues can be addressed before they happen, proper planning can take place and errors are avoided.
Daily Administration
The Daily administration service includes software costs, administration, accounting, tax and compliance requirements including the preparation of financial accounts and SMSF tax returns. Bundling these services together creates a very cost effective service for accountants in practice. An independent audit can be added for an additional fee.
The Daily Plus administration service includes everything you expect in the Daily service plus a range of trustee services including fund mailbox, client liaison, ASIC and ATO agency and the end of year Audit. Our high touch service provides for practices seeking to access a dedicated team of SMSF professionals who care for their clients.
For both services, we process fund transactions as the bank account synchronizes with the superannuation software. All transactional data of the fund is reconciled, investments are revalued and member transactions can be processed. The data is stored in the cloud so all stakeholders of the fund can access the same, up to date information.
Instead of waiting months for annual financial data, the latest information is available 24/7. We can even help set up your clients' on the software app so that they can stay engaged with their fund.
For information on costs and detailed list of services go to the Fees page of our website.
Download Our Expression of Interest form
---
Annual Administration
The Annual administration service suits SMSFs that do not require daily administration, online access or Transfer Balance Account Report's (TBAR).
Your annual compliance work can be completed once a year for a low fixed fee.
We can process funds on your current software (provided it is on our approved list) or we can set up funds on your nominated software platform, maintaining the licence on your behalf.
You simply need to supply the normal fund documents (Bank statements, Investment statements, Rollover details etc). Our checklist will assist you to collate the required documents or you can send this to your clients so that they know what to provide.
We will process all transactions and journals and prepare Draft accounts, SMSF Annual Return and Trustee Documents for review and approval.
Our Annual Administration allows you to use your own Auditor or bundle our Audit service to save you even more!