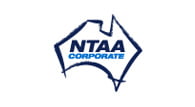 We have contracted a panel of auditors, including Baumgartner Superannuation, to provide independent Audit Services. The service can be used standalone or, if bundled with your Administration work, the streamlined processes reduce the number of queries and make this service cost effective.
Audit Bundled with Administration
When we prepare the accounts, we aim to collect all of the audit data up front so that the audit process should be as smooth as possible. Naturally, we then pass these savings on to you
Standalone Audit
When financial accounts are prepared by you, or another accountant, we can still assist you with the Audit. You will simply need to complete an Audit only checklist and provide the Financial Statements and relevant source documents.
We have priced the Audits into three categories, Green, Amber and Red.