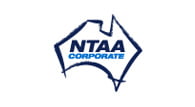 We have partnered with McGing Actuarial to develop a quick and easy on-line system so you can have your certificate completed and printed in minutes.
The process does away with unnecessary information gathering which saves you time. The system only requires the information limited to transactions which materially impact the final calculation (eg large one-off cash flows).
Actuarial certificates can be incorporated with the Administration service or as an independent product.
Actuarial Certificates Bundled with Administration
When we prepare the accounts, our staff will input the data directly into the system to produce the certificate and Tax Exempt Ratio on your behalf. The accounts will be completed using the certificate's results, you can download the certificate for your records.
Standalone Actuarial Certificate
Even if you don't require us to prepare the accounts you can still take advantage of our Actuarial Service. You can input the data directly into the online actuarial form. The key information required is the fund opening and closing balance and the pension member opening and closing balance plus any significant cash flows. It only takes a few minutes and the actuarial certificate is available immediately for download.